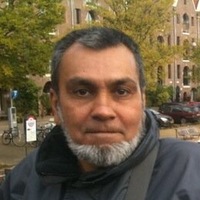 Dr. Anwar Jeewa is Director and Founder of Minds Alive Treatment Centre from July 2003 till present in Durban, South Africa. He completed an Honours Degree in Religion and Social Transformation in 2004 and a Masters Degree in Social Science in 2006, both from UKZN in Durban. He has published on his research into residential treatment programs in South Africa, and has presented on his work using ibogaine detoxification at conferences around the world.
He is involved in drug awareness programs in schools and for communities in South Africa and neighboring African countries, and has been featured in numerous newpaper and magazine articles, including a Reader's Digest article story called "Long Crawl to Freedom," in September 2003.
It has become increasingly difficult to assist an individual to maintain long term recovery from substance abuse. Irrespective of which treatment centre the individual has been to, none guarantees a successful recovery. This is frustrating to individuals, their families and also service providers. The reason for this trend is not absolutely clear. Many treatment centres are rigid in use of their programs and depend on aftercare to improve recovery rates. Service providers are increasingly acknowledging that there is no one "best treatment" option as there are too many variations and complexities in reaching the goal of freedom from dependence and social reintegration. Hence the focus of this presentation, is to discuss the role of an antiaddictive herbal plant known as ibogaine in the treatment of substance abuse.